robert i Braslien
Här är en Paparazzi bild på Robert från ett Hotel i brasilien !
Källa:Twifans
/Lina
---
Robert Pattinson in People Magazine's Sexiest Man Alive 2010 Issue — Sexy at Every Age
ROBERT PATTINSON, 24

The question is: What's not sexy about the Twilight star? Case in point: Pattinson, with his signature messy hair and intense stare, ignites mass hysteria wherever he goes. "I don't know how the Beatles felt, but very few human beings could ever get this feeling," he told PEOPLE. "You can't prepare for this."
/Lina
---
Photoshoot med Rob
/Lina
---
ny bild på Rob från TV Week photoshoot
/lina
---
ROBS PLANER INFÖR HALLOWEEN
Robert Pattinson
är just nu i Baton Rogue, Louisiana där han spelar in de sista delarna av Twilightsagan med sina skådespelarkollegor, men tro inte att de bara sitter med näsorna dränkta i jobb! Källor säger att Robert planerar en gigantisk Halloweenfest inatt (30 ktober), och vi menar verkligen gigantisk, han har uppenbarligen lagt ner hela 300 000 kronor på arrangemanget! Det lite roliga är att han själv planerar att klä ut sig till Greve Dracula på den stora kvällen, vi som skulle ha trott att han var rätt trött på vampyrer vid det här laget!
Källa:Posh24
/Lina / Har inga andra källor på detta så vet ej om det är sant men man får hoppas !
---
ROBERT TROR ATT HANS MUSIK KOMMER LEVA KVAR EFTER SIN DÖD!
The 24 year old actor Twilight famous Robert pattinson believes that his music will become legendary after his death.Robert Pattinson  still didnt release any song which he has written,but like his character Edward cullen in Twilight movies pattinson thinks his hooks and riffs will live on. Pattinson said "I am sure I will be one of those artists that people dont pay any attention to while iam alive".
/Lina
---
Robert spenderar lite pengar !
According to ABC News, Robert Pattinson is one of the 5 celebrities who spend very little money on material things. Find out more below.
"Twilight" star Robert Pattinson probably gets lots of presents from fans and brands that want to be associated with his pretty mug, but apparently, he's not into material things.
"I'm not one for comforts and stuff. I think I can kind of do without most things. I bought a really nice guitar recently, which is the only thing I've ever really spent a lot of money on," he said. "But that's the only thing. I had my apartment in London before when I was unemployed—this tiny little place and I liked it more. You had to walk through a restaurant kitchen and up this staircase filled with trash and there's no heating. I like that. But now it's quite difficult. I can't live in places like that anymore." Which is a shame because living on the other side of a restaurant kitchen sounds perfect for midnight snacking shenanigans.
Robert kom på andra plats , på listan på kändisar som har mycket pengar men spenderar lite av dem!
/Lina
---
ROB ÄR NOMINERAD TILL BBC RADIO1'S TEEN AWARDS
Rob är nominerad i dessa kategorier :
♦Best Actor ;Robert Pattinson
♦Best dressed ;Robert Pattinson
---
Robert är nominerad till Capricho Awards
/Lina
---
Glamour's Sexigaste män topp 15!
Topp 15 av sexigaste männen 2010 är..
1. Robert Pattinson
2. Taylor Lautner
3. Ian Somerhalder
4. Xavier Samuel
5. Kellan Lutz
6. Johnny Depp
7. Justin Bieber
8. Gerard Butler
9. Hayden Christensen
10. Channing Tatum
11. Orlando Bloom
12. Chace Crawford
13. Chris Brown
14. Justin Timberlake
15. Christiano Ronaldo
KOLLA Vem som kom på 1 plats!!!
---
ROB I TOTAL FANZINE' SCANS(AUSTRALIA, OCT '10)
---
ROBERT OCH KRISTEN I FANTASY SPECIAL MAGAZINE
Källa:Twifans
/Lina
---
Robert Pattinson's Movies Gross Over $1bn
Skit crazyt vet ja... :D
/Lina
---
"SCREEN" MAGAZINE WITH ROEBERT PATTINSON AND TWILIGHT SAGA (JAPAN)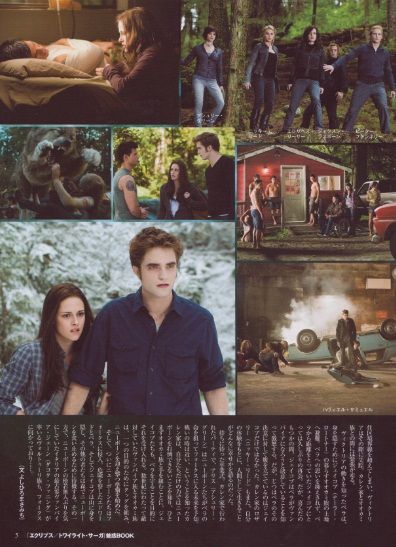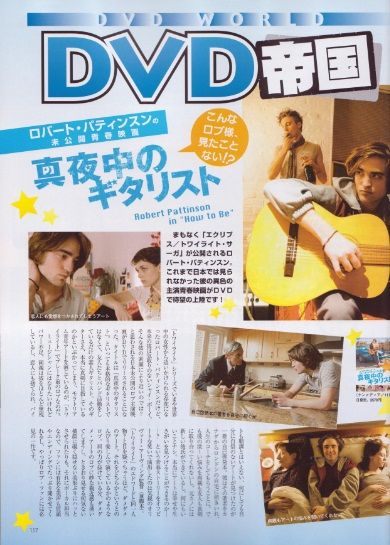 /Lina
Källa:Robsessed
---
Robs priser från Scream Awards
Robert var inte på plats på Scream Awards 2010 men han vann endo 3 st priser  i dessa kategorier :
Best Actor in a Fantasy: Robert Pattinson, "The Twilight Saga: Eclipse"
Best Fantasy Movie, "The Twilight Saga: Eclipse"
Ultimate Scream, "The Twilight Saga: Eclipse"
/Lina
---
Robert i ENTERTAINMENT WEEKLY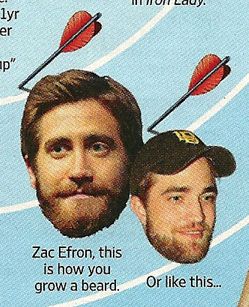 /Lina
---
(NYA) BILDER PÅ ROBERT FRÅN HARRY POTTER TIDEN
/lina
---
Sara Gruen pratar om Roebrt Pattinson
What do you think of the casting for the movie of Water for Elephants?

I think Robert Pattinson is really going to shine in that role. He's so dedicated. This was a rough-and-tumble shoot, and when I was there on the set, he'd be lying in the dirt for 18 straight takes in a row, and he would nail every single one. He's a nice guy, and he reads. He always has a book in his hand. My family got cameos. I'm in a scene where Rosie [the elephant] is raiding a produce stand.
/Lina
---
"The Vampire Diaries'" Paul Wesley Thanks Twilight and Robert Pattinson
Paul Wesley som'r med i vampire Diaries tackar Twilight och Robert i Vanity fair :En del av intervjun :
VF:
Do you follow the Twilight series?
PW:
"No, I have only seen a few scenes. But I have to thank Twilight because it gave me a job. Without Robert Pattinson and his films, I do not think that the Vampire Diaries would have been produced"
/Lina
---
Robert är med i People magazines "Growing,Going ,Gone"
---